National Strategy for Public Access to Environmental Information and PRTR data of the Kingdom of Cambodia
Author:
Organization: Ministry of Environment of Cambodia
Country: Cambodia
Themes: GEF Project; Access to information;National Strategy for Awareness Raising;Cambodia
Language: English
Year published: 2017
---
The Ministry of Environment of Cambodia has developed this document to actively promote the participation of key representatives from the civil society in the national PRTR. Different activities are presented, targeting different groups of stakeholders, in order to raise awareness on PRTR. The expected results of the strategy and a specific workplan are also presented.
More documents from the organization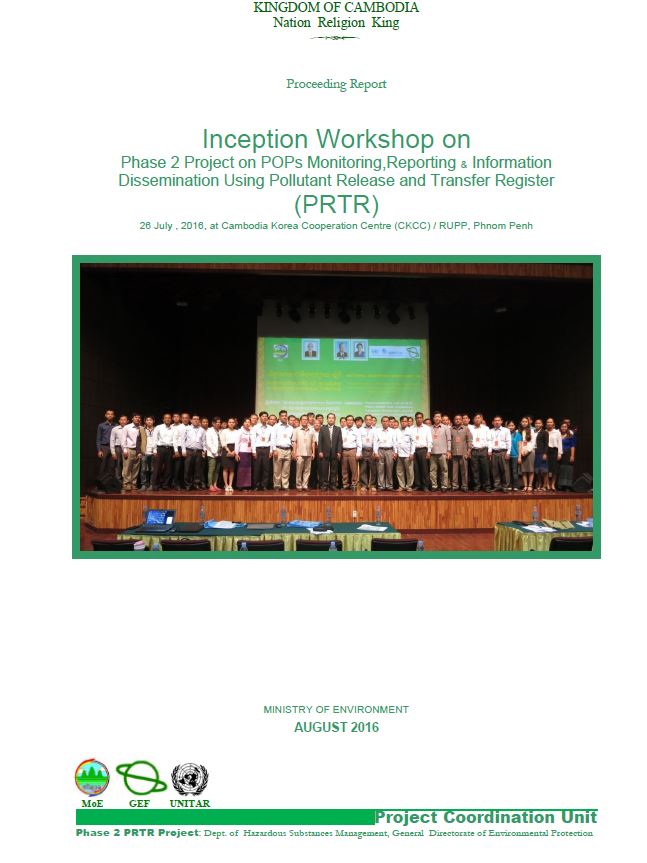 Report of the National PRTR Inception Workshop of the Kingdom of Cambodia
Related documents