Report of the National PRTR Inception Workshop of the Kingdom of Cambodia
Author: Ministry of Environment of Cambodia
Organization: Ministry of Environment of Cambodia
Country: Cambodia
Themes: National Inception Workshop; Cambodia; GEF Project
Language: English
Year published: 2016
---
The Ministry of Environment of Cambodia held an inception workshop on PRTR, in Phnom Penh, the 26th July 2016. Key national stakeholders regarding the implementation of a PRTR, such as industries' representatives, members of the civil society as academia and NGOs and government's representatives, attended the meeting. The current situation regarding PRTR in Cambodia and a road map for the national execution of the project were presented by the National Coordinator. The participants also discussed and agreed on the goals and objectives of the national PRTR.
More documents from the organization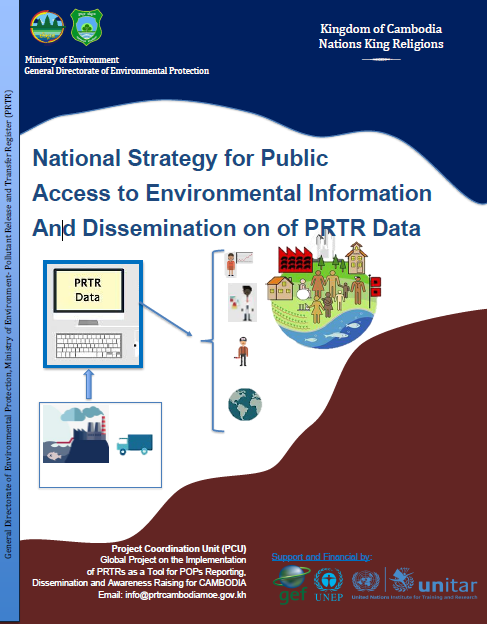 National Strategy for Public Access to Environmental Information and PRTR data of the Kingdom of Cam...
Related documents