---
In the framework of the "Global Project on the Implementation of PRTRs as a tool for POPs reporting, dissemination and awareness raising for Belarus, Cambodia, Ecuador, Kazakhstan, Moldova and Peru", UNITAR, UN Environment and the Ministry of Environment of Peru (MINAM) organized the Second Porject Steering Committee Meeting and mid-term lessons learned workshop in Lima, Peru. The meetings took place from Monday 5th to Thursday 8th of March 2018.
On Monday 5th the second Project Steering Committee Meeting took place. During the PSC Meeting, the national coordinators were invited to share status of PRTR implementation in the country, progress made, main outputs produced, issues encountered, lessons learned, recommendations, next steps and activities planned for the upcoming last year of the project. On Tuesday 6th a training session on PRTR Release Estimation Techniques was hold by international expert from Chile and UNECE Secretariat joint the discussion via webinar to talk about international experiences on the implementation of the PRTR Protocol .
Wednesday 7th, the Ministry of Environment of Peru organzied a site visit to the industrial area of Callao in Lima, where some of the RETC reporting facilities are located. On Thursday 8th, the national coordinators were invited to participate in the morning session of a workshop organized for the officical launching of the 3rd reporting cycle of PRTR in Peru.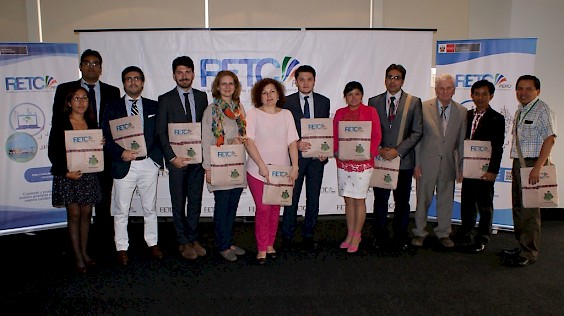 Group Picture of the participants
Pictures of the event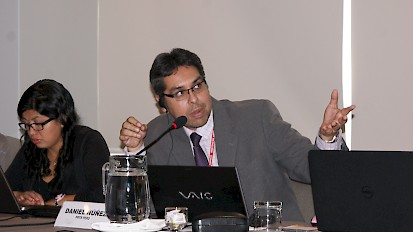 Presentation by Mr. Daniel Nuñez, National Coordinator PRTR Peru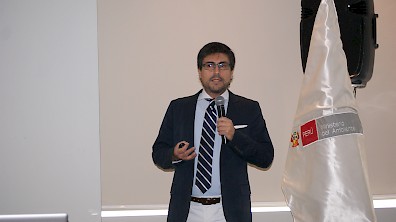 Presentation by Mr. Marco Ullola, Chief, Department Environmental Information, Ministry of Environment of Chile
---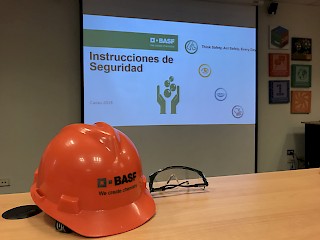 BASF Peruana S.A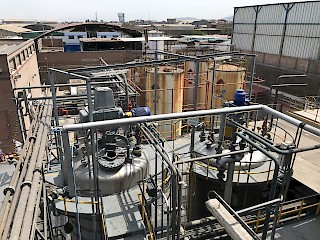 Site visit to the industrial district of Callao, Lima
---