The training session organized jointly by UNITAR and the Department of Hazardous Substances Management (DHSM), General Directorate of Environmental Protection (EAP), Ministry of Environment (MOE) began on 15 March, 2017 at Cambodia Korea Cooperation Center, Royal University Phnom Penh.
The training conducted by UNITAR experts Mr. Jorge Ocana and Mr. Andrea Cararo focused on the different sections and information that the National Executive Proposal should address, as the backbone of the National PRTR system. The training session continued shifting the attention on the practical uses and different Strategies to be developed at National level for Public Access to Environmental Information and PRTR Data.
The training was attened by 65 participants from governmental institutions, academia, private sector (e.g. industries) and non-governmental organization (NGOs).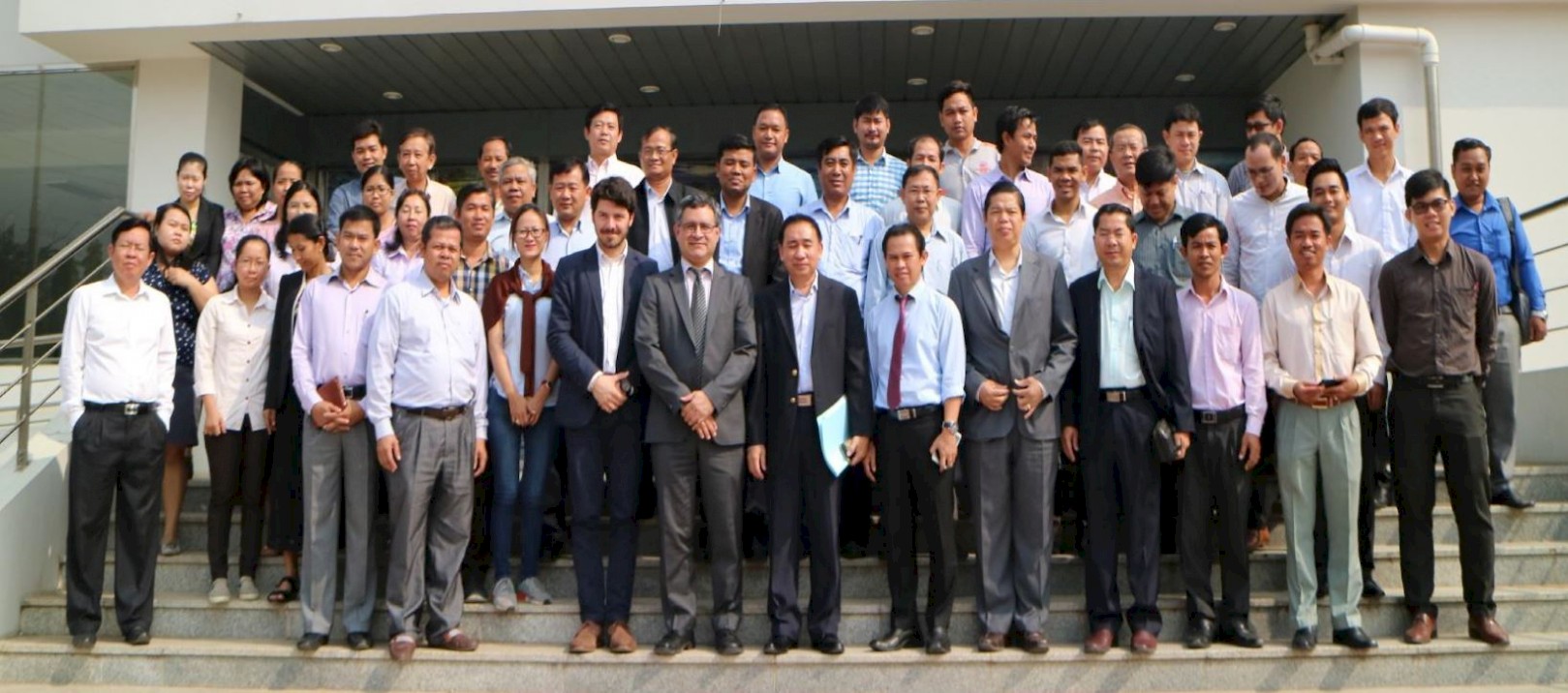 @Ministry of Environment of Cambodia
---